It is possible to request an attachment from one or more recipients via ValidSign. This can be, for example, a copy of an ID card.
When a recipient wants to sign, he or she is asked to upload an attachment. The sender can assess this attachment. For example, the sender can check whether the requested attachment is readable and/or valid.
This review is done by using the Review for Completion option. This option allows you to view a transaction before it is completed.
You can open the transaction in your ValidSign dashboard. Then click on the arrow behind the recipient. This gives you the opportunity to rate the attachment added by a recipient.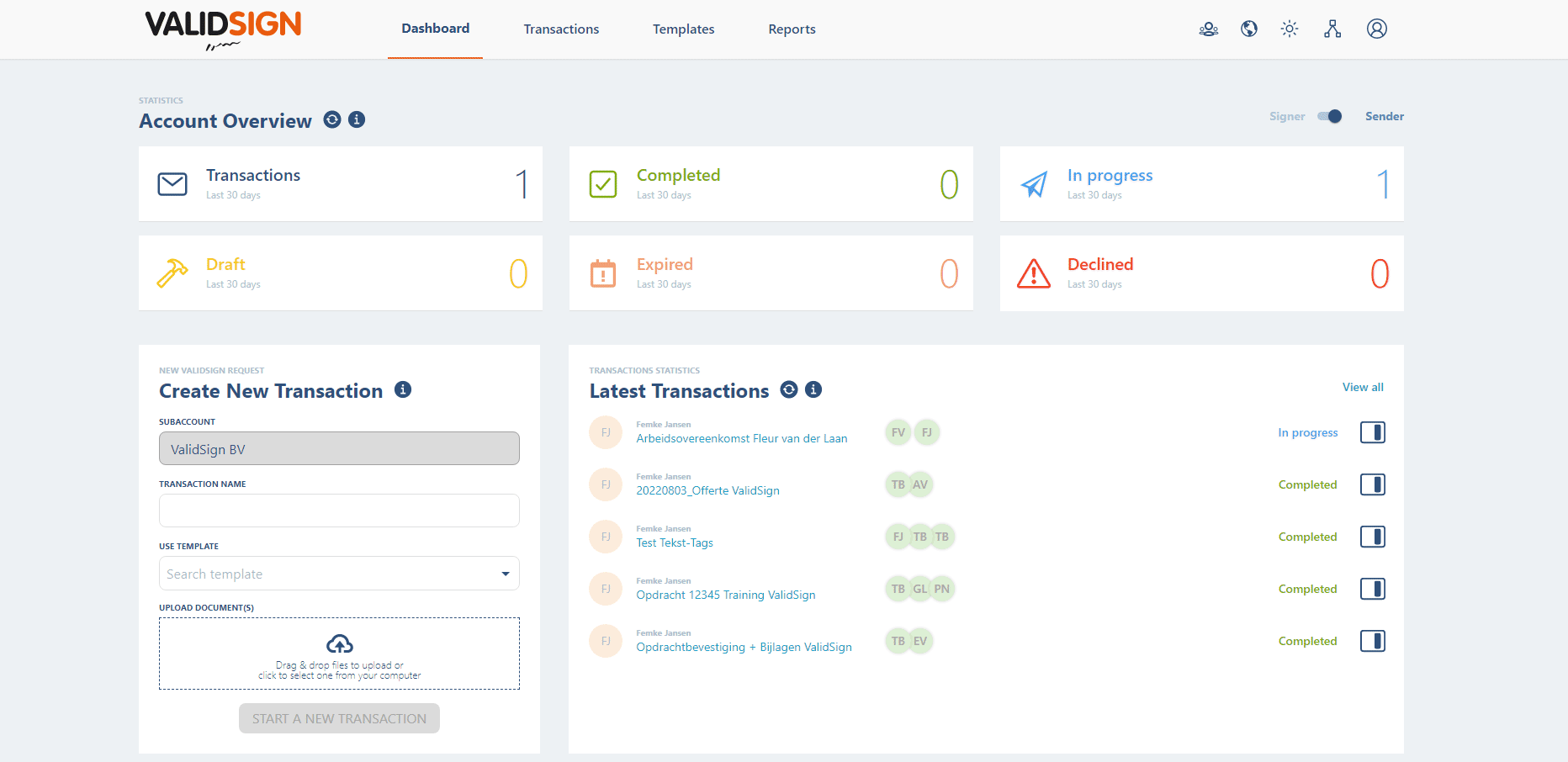 You can download and view the attachment. If this attachment does not meet the requirements, you can reject it. You can leave a message. The recipient will then receive an email. This e-mail mentions the attachment is not correct, your message will also appear. The recipient can upload a new attachment.

Do you have questions about reviewing an attachment in ValidSign? Please contact us. This can be done via support@validsign.eu or 085 303 36 76.