As an admin/administrator, you can make security settings in your ValidSign environment. In this way you can ensure, for example, that your colleagues' passwords comply with certain rules. Under the heading 'administrator', click on 'security settings' in the left column. You will see the screen below.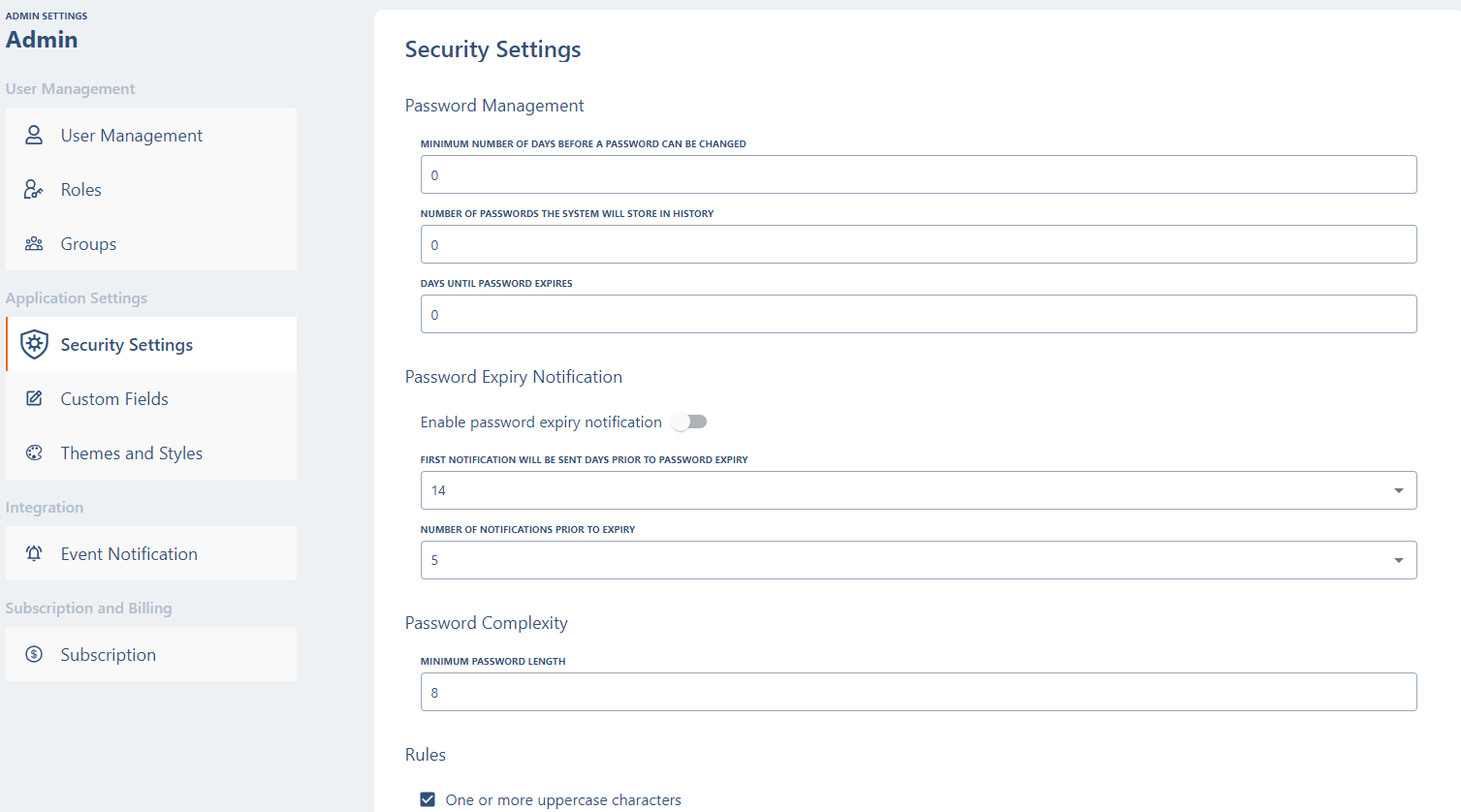 Password Management
To begin, you have the ability to establish regulations concerning the passwords utilized within your environment. For instance, you can define a minimum duration during which a password must be retained before any changes are allowed. Furthermore, you have the option to specify the maximum duration that a password can remain unchanged.
Enhancing Password Complexity
You also possess the authority to set criteria for password complexity. This includes factors such as the minimum character count and the obligatory inclusion of special characters. You can enforce these requirements by specifying the exact number of rules that your colleagues need to adhere to.
In addition, you can indicate the permissible number of unsuccessful login attempts.
Do you have inquiries regarding ValidSign's security settings? Don't hesitate to reach out to us. You can contact us via support@validsign.eu or call 085 303 36 76.