As an admin/administrator of an environment, you can make security settings in your ValidSign environment. In this way you can ensure, for example, that your colleagues' passwords comply with certain rules.
Under the heading 'administrator', click on 'security settings' in the left column. You will arrive at the screen below.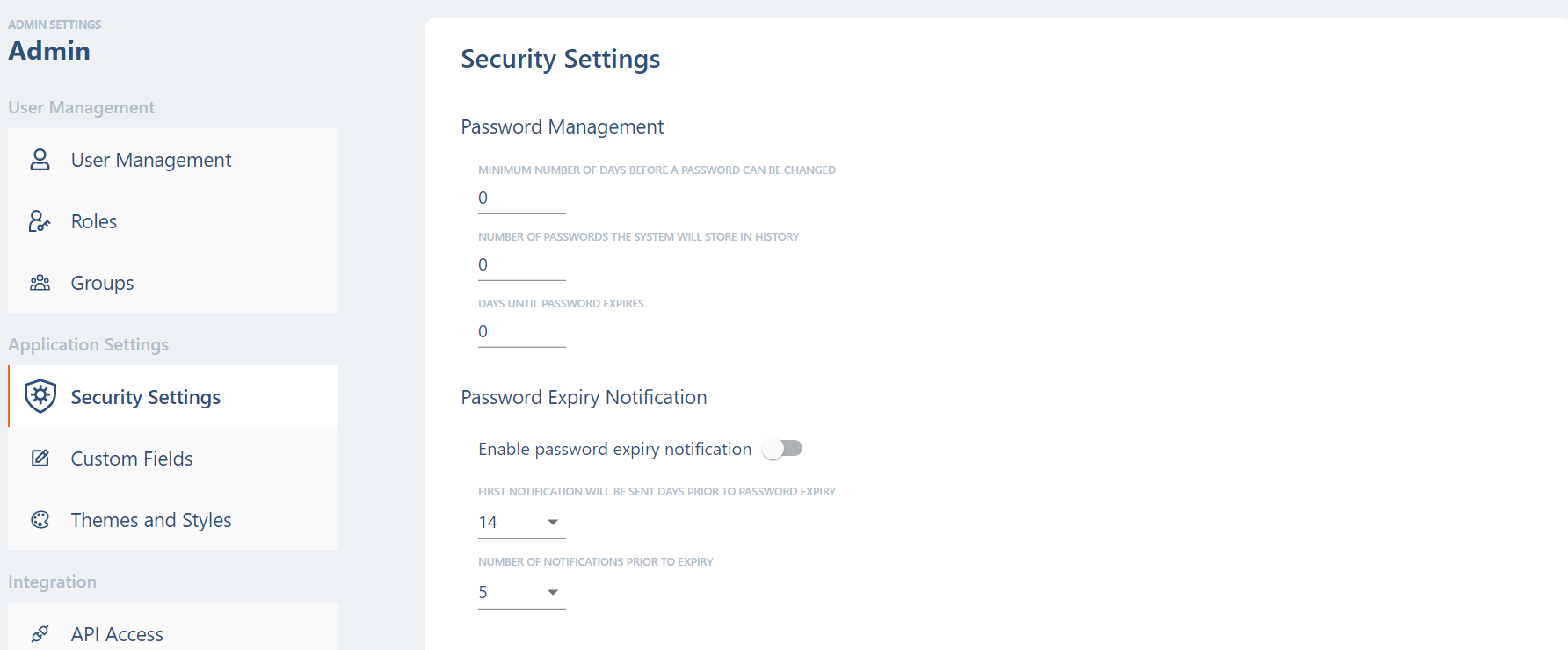 Password management
First of all, you can set rules for the passwords used in your environment. For example, you can specify a minimum number of days on which a password may only be changed. You can also specify how many days a password can remain the same.
Password complexity
You can also set rules for the complexity of the passwords. For example, the number of characters or the mandatory use of special characters. You can really make these rules mandatory by setting the number of rules that your colleagues must follow.
Finally, you can indicate how many failed login attempts are allowed.

Do you have questions about ValidSign's security settings? Please contact us. This can be done via support@validsign.eu or 085 303 36 76.