First you will receive an email with the request to sign. The e-mail contains a link that gives you access to the document. If you click on the link you will enter the following screen: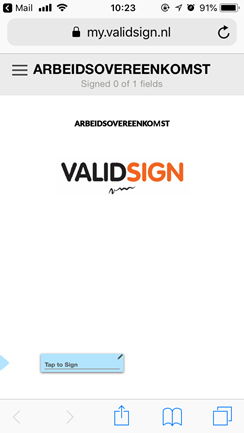 To sign, click on the "Tap to Sign" or "Click to sign" button. If prompted for your graphic signature, rotate the screen first.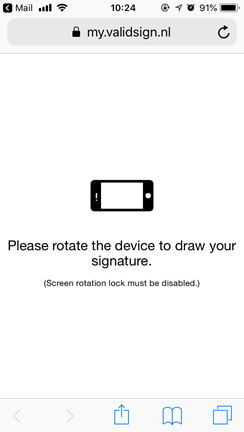 When your screen is rotated, you can drop your scribble on the appropriate line. If you are not satisfied, you can cancel and reposition the doodle.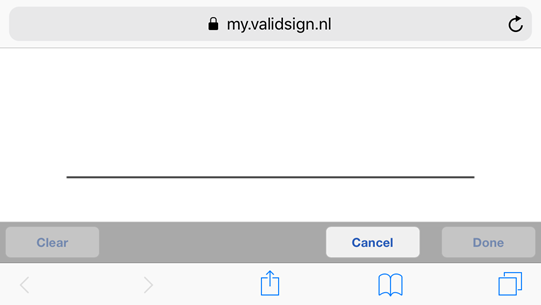 After placing your doodle and attaching the doodle, you will get an extra confirmation screen.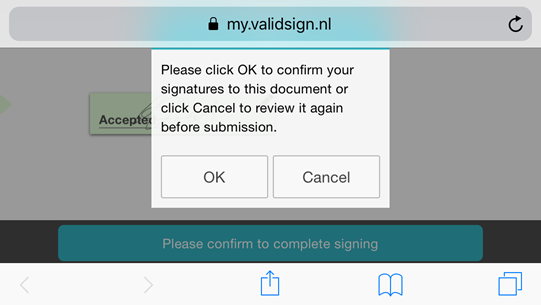 After you confirm, the document is officially signed.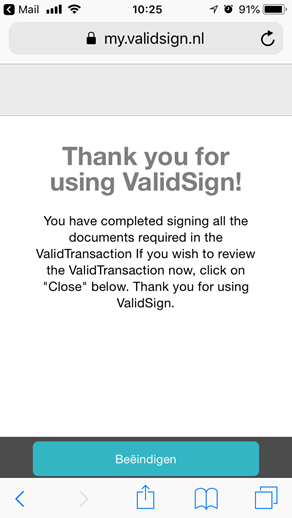 Besides that. we have a ValidSign app. With this app, you can sign your documents even better.

Do you have any questions about signing your documents using your iPhone? Please contact us. This can be done via support@validsign.eu or 085 303 36 76.