Yes, that's possible. This can be useful, for example, if you want someone to agree to your terms and conditions. You can set this if you are in the 'Designer' when you create a new transaction.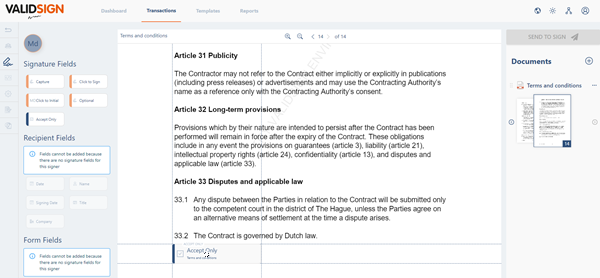 You then click on "Only accept" and you will see this screen: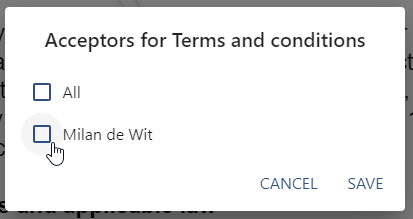 You tick the person (s) who must accept the document (s). Note: you can no longer add signature fields. It is only possible to either accept or have a document accepted or to have it signed. If you want someone to check and accept the contents of a document before signing the other signers, you could use the optional signature.
After the document is approved by all recipients, a certificate is automatically added to the document to ensure the integrity of the document. After opening the approved document, you can always use this certificate to see if any changes have been made after approval. You can also find out who approved the document in the evidence summary.
Do you have any questions about approving a document? Please contact us. This can be done via support@validsign.eu or 085 303 36 76.