Click on the gear next to the person you want to request an attachment from. In the menu that opens, you can indicate via "Attachments" which attachment(s) you require from this person. You can click on "Add" and enter a name and optionally a description. You also have the option of making the attachment a requirement by checking this option on the right. This ensures that the transaction cannot be completed without this signer uploading the attachment.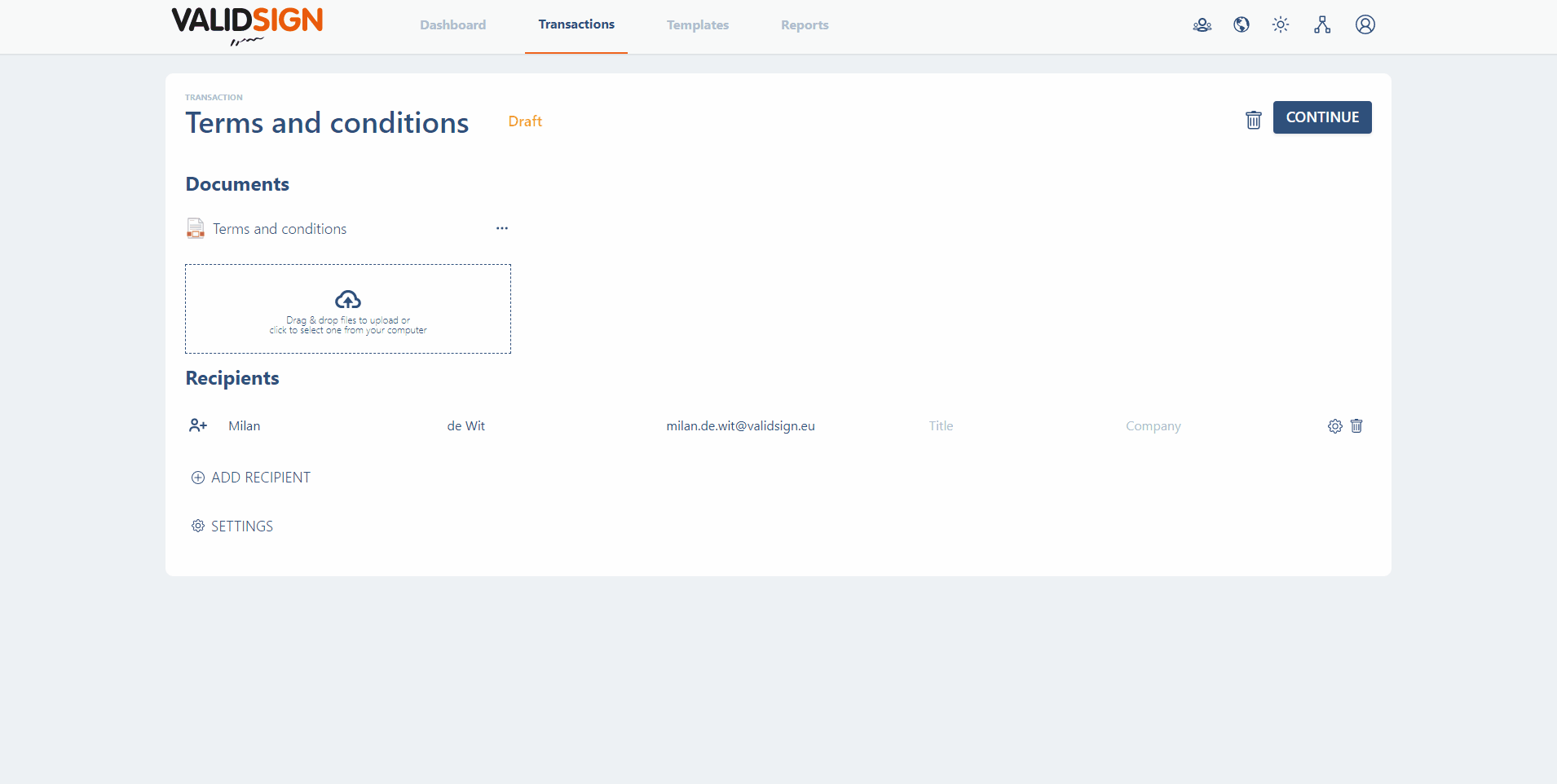 If you still want to remove the attachment, you can do so by clicking on the cross. You will find this after the name you have given the attachment(s). It is also possible to request multiple attachments per person.
Would you like to view the copy ID / attachment before the transaction is completed? You can set this. How to read that here.
Are you curious about how a signer can add an attachment via ValidSign? In this article we have more information about adding the requested attachment.
Do you have questions about requesting an attachment/upload? Contact us. This can be done via support@validsign.eu or 085 303 36 76.