Suppose you send a signature request to a customer, but you only have one contact person (for example a secretary) and this person is not the person who has to sign.
You can then allow this person to forward the transaction to someone else. You send the transaction to your contact person - in this case the secretary - then you give the secretary the opportunity to forward the signing request to the right person.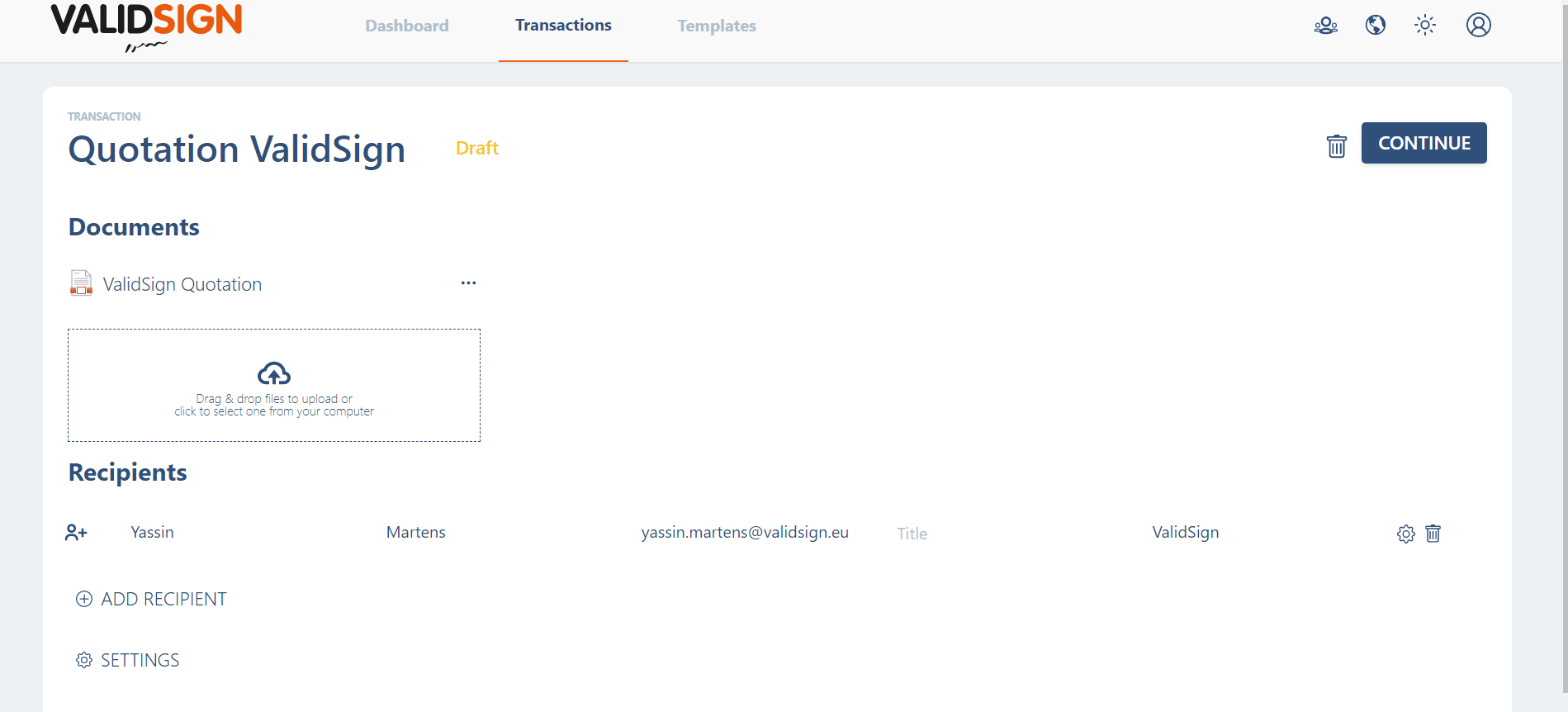 You can set this as follows: if you enter the signer(s) under "Recipients", you can click on the wheel to set extra settings per signer. In this example, there is only one recipient: the secretary.
In the extra settings, check the option "Change signer" under the heading "Advanced". You can optionally enter an accompanying text under "Personal message" so that the secretary knows that she has the option to continue the signature. Read here how a signer goes through the transaction.

Do you have questions about forwarding a transaction to another person? Please contact us. This can be done via support@validsign.eu or 085 303 36 76.