With the dynamic signing order it is possible to configure the signing order yourself. You can also put multiple recipients in the same place in the order. These recipients will then receive an invitation to the transaction at the same time.
By dragging the recipients you can place them in the correct place in the signing order.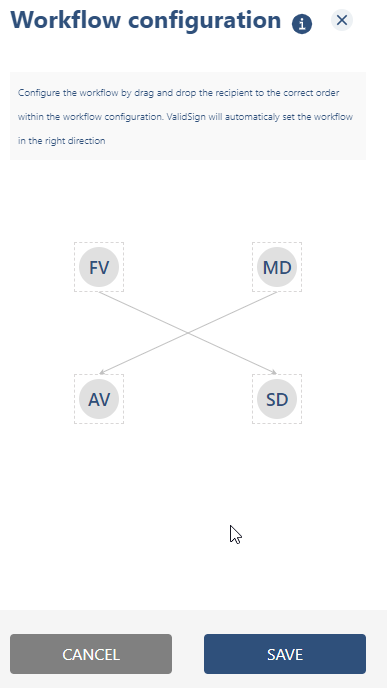 In the above order, Aaron Vermeulen (AV) and Milan de Wit (MD) will first receive an invitation. Only when both recipients have completed all actions will an invitation be sent to Yassin Martens (YM). After Yassin Martens has completed all actions, the last two recipients will receive an invitation for the transaction.
Do you have questions about the dynamic signing order? Contact us. This can be done via support@validsign.eu or 085 303 36 76.