Personal information
Here you can view and possibly change your personal information, such as your name, title, organization, telephone number and address. By means of the automatic fields, this information can then be entered on a document within a ValidSign transaction to which you have been added as a recipient.
You cannot change your e-mail address: your e-mail is uniquely linked to your account. A Dutch telephone number should be noted with +316 as the prefix.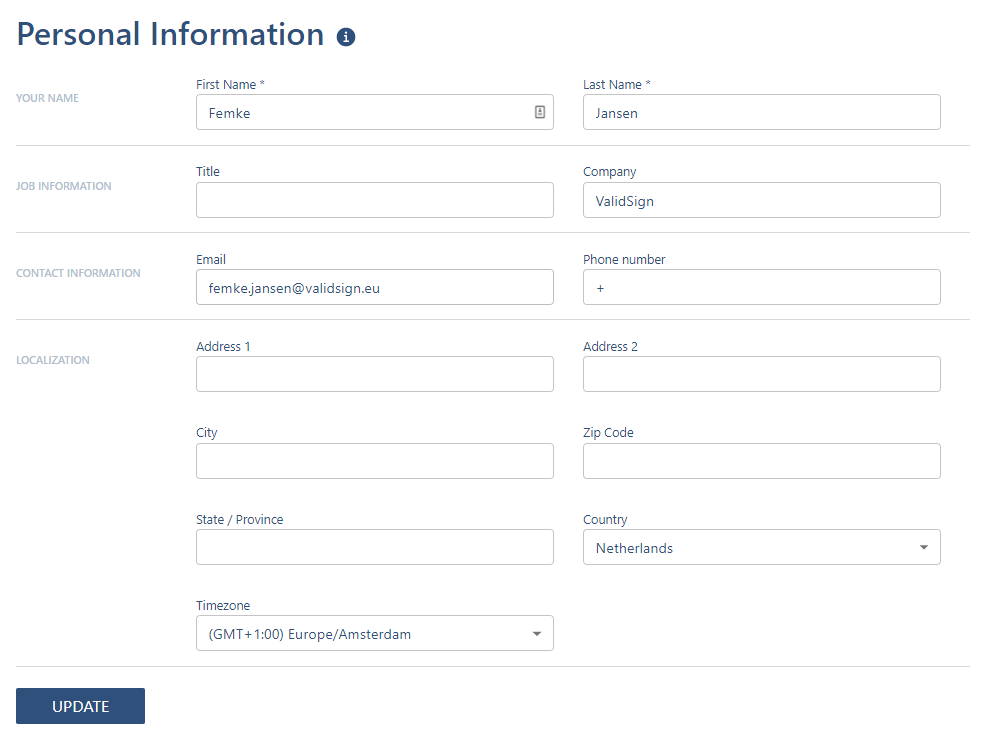 For more information about the other functionalities available under my account, read the article my account.

Do you have questions about entering personal information? Contact us. This can be done via support@validsign.eu or 085 303 36 76.