Password
Here you can change your password. This can be done by entering your current password and a new password chosen by you.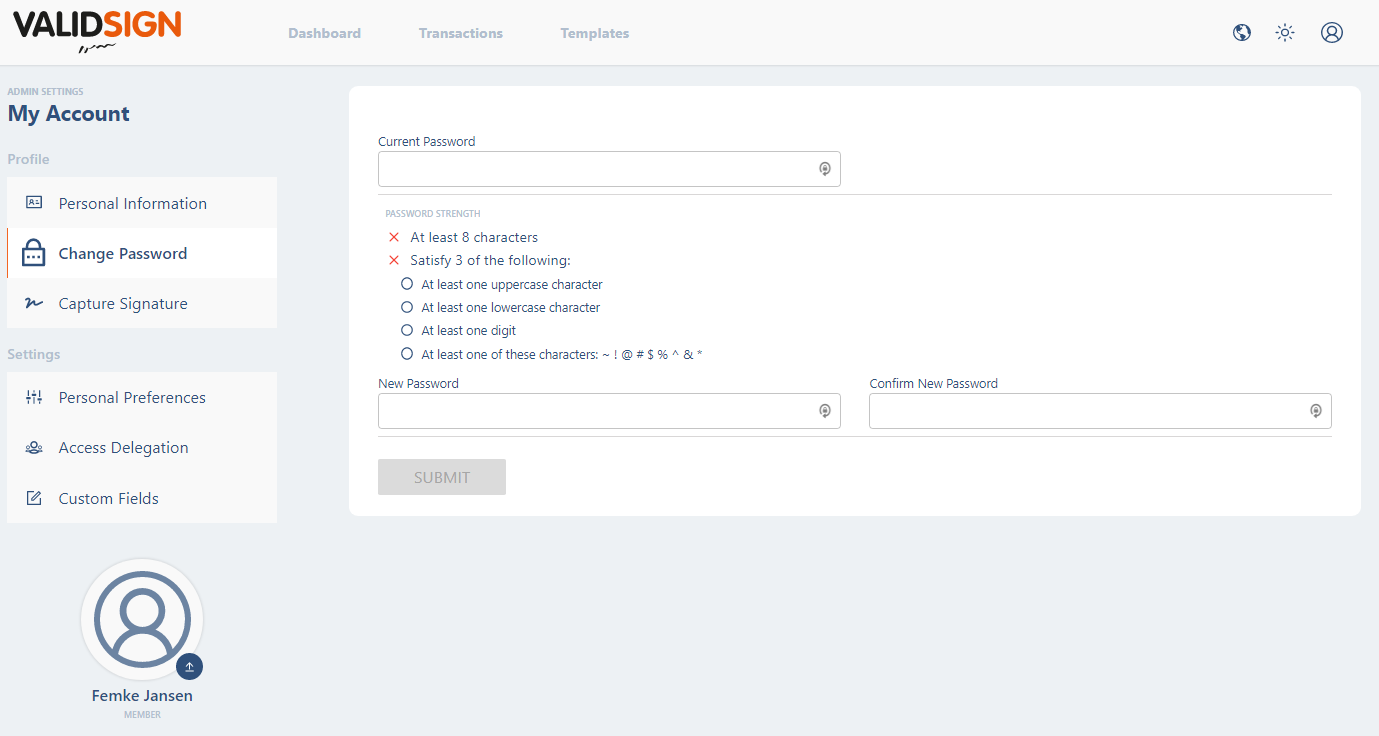 The rules that the new password must meet are determined by the Admin of your ValidSign environment. If your password does not meet the rules, the button to submit the password will remain gray. This will also be the case when the two new passwords entered are not the same.
For more information about the other functionalities available under my account, read the article my account.
Do you have questions about changing your password? Contact us. This can be done via support@validsign.eu or 085 303 36 76.