You can provide your ValidSign dashboard with different themes. This way you can work with a view that you prefer.
There are several icons at the top of your dashboard. Click the second from the left to set a different theme.
Light theme.
The first theme is the light theme. This is the default view of ValidSign. The theme has a gray background. The blocks in the dashboard are white. The headers in the light theme are dark blue.
Dark theme.
The second theme is the dark theme. The background and blocks are black. The headers are pink. This dark theme is often chosen by users who work in a low-light room. It's calmer for your eyes.
Contrasting theme.
The third theme is the contrast theme. This theme is for people with a visual impairment. Due to this contrast, ValidSign complies with the Web Content Accessibility Guidelines (WCAG). This was developed to provide a standard section for the accessibility of content on the Internet.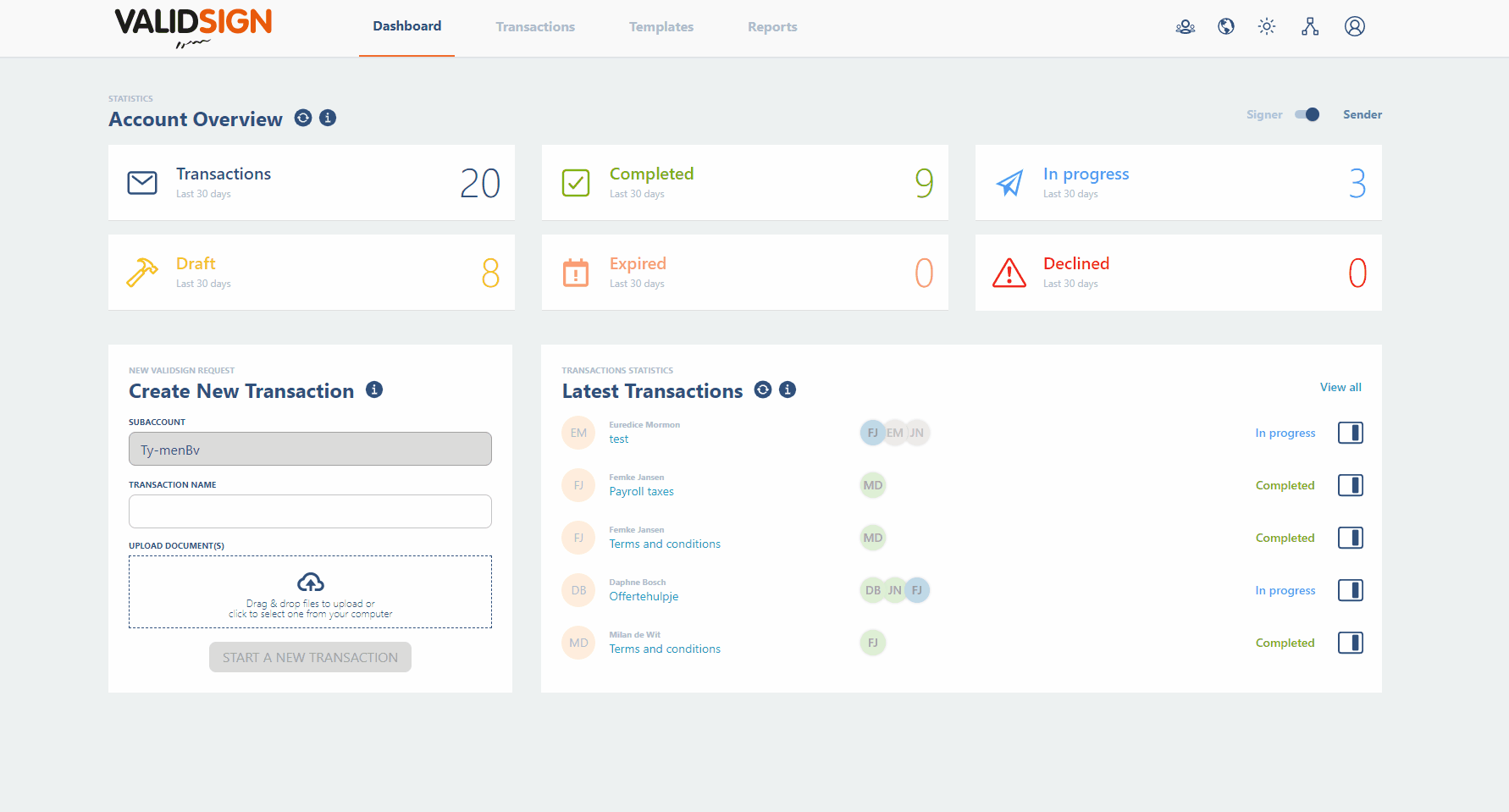 The theme you choose will be saved automatically. The next time you log in, the dashboard will feature the theme you chose earlier.
Do you have questions about the different themes of ValidSign? Contact us. This can be done via support@validsign.eu or 085 303 36 76.