ValidSign uses a certificate that is added to the document, which is included in the so-called 'AATL list'. We automatically add this certificate to the document to ensure the integrity of the document.
Adobe Reader should look at this AATL list to see if a certificate is valid.
This can be set as follows:
When using Adobe Reader, you are asked by default whether the AATL list should be retrieved. This action can also be performed manually. Click on "Edit - Preferences" within Adobe reader.
Then click on "Trust Manager" in the left screen: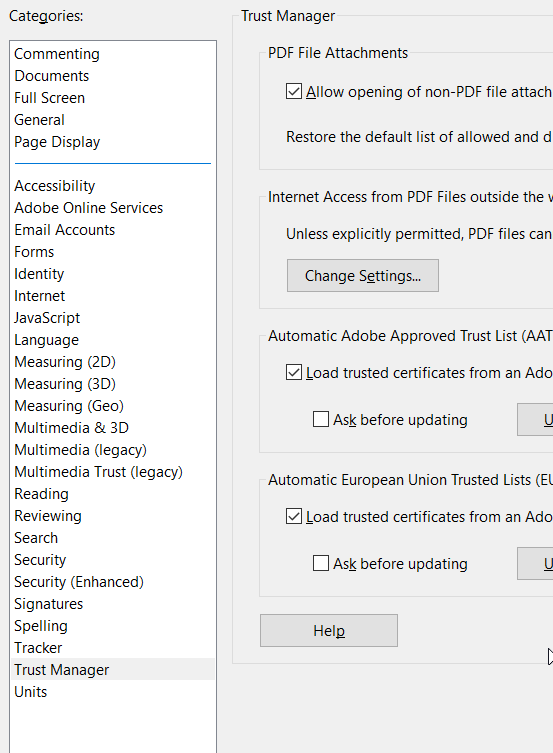 ​
Check "Load trusted certificates from an Adobe AATL server" under "Automatic Adobe Approved Trust List (AATL) updates" and then click "Update Now".

Exit Adobe Reader and open the document again. Adobe should now show a green check mark at the top of the document, provided the document has not been changed after signing.