For example, authorizing someone can be useful when you go on vacation yourself, but you want certain documents to be sent or signed despite your absence.
By authorizing someone you give this person the authority to send and / or sign documents in your place. If a proxy sends documents in your name, his or her name will appear below it. Even if an authorized person signs documents in your name, his or her name will appear below it. In the evidence summary you can read that this person signed on your behalf and was authorized by you.
You can authorize other users or have the administrator authorize you.
Set authorization as a user
You can set permissions through your account. Click on your name at the top right and then on 'My Account'. In the screen that you now see, you can click on 'Access to Authorization' in the left column. You will now see the screen below:

In your settings, choose someone from the list of added users you want to authorize and click Save.
The ValidSign user that got mandated will see an extra icon in the top right corner.
If the delegate clicks on this in his or her dashboard, he or she can manage the mandate:

When the delegate selects your name and clicks "Start Manage", he or she can then send and sign in your name. This can also always be seen in the red text that appears at the top right. The agent can easily see whether he or she is sending transactions on your behalf or in his or her own name.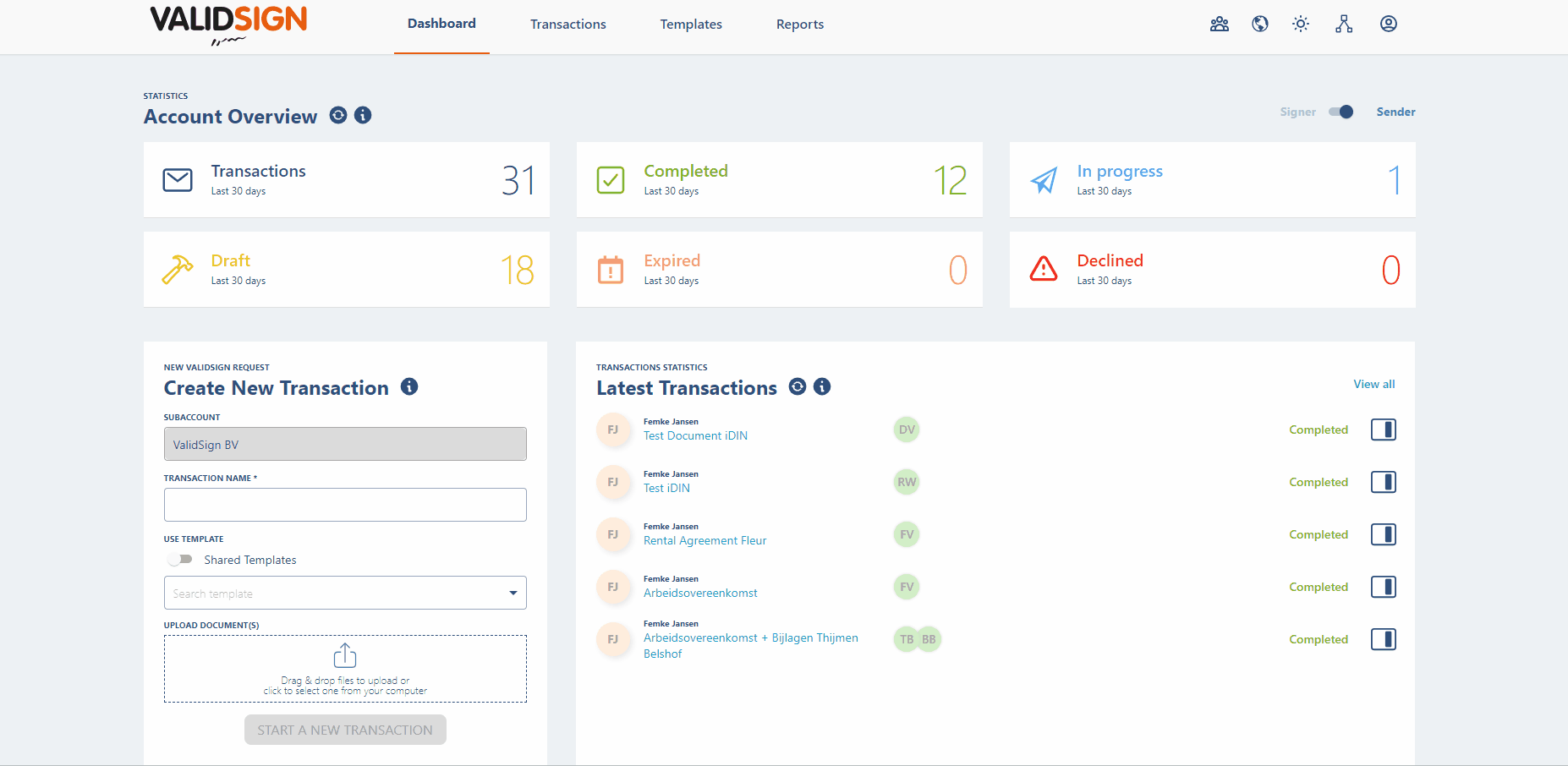 Once you click on "Stop Managing", you can send and sign again in on your own name.
Set permissions as an administrator
If you have an administrator account, you can also manage the permissions for users. To do this, click on your name (top right) -> Admin -> User management. You will now see the page below.

Select the user for which you want to set up agents. Now click on the three dots shown next to the users in the image above. The following pop-up will now be showed: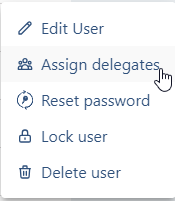 Here you can choose under 'add delegate' which user is authorized for the selected account. Click on save.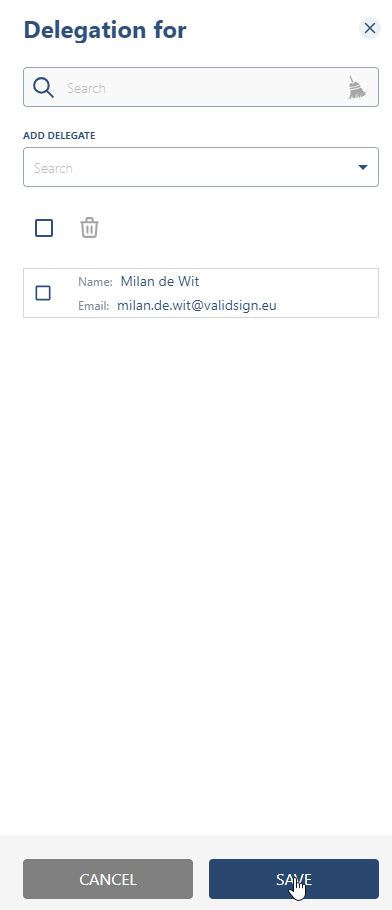 Do you have questions about this article? Please contact us. You can do so at support@validsign.eu or 085 303 36 76.