Click signature - "Click-to-sign"
It depends on what type of signature you use. If you place a digital signature with the "click-to-sign" method, your signature will appear in a standard font, including date.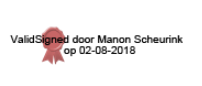 Grafphic signature
If you're negotiating face-to-face with a sales representative, you can also place your graphic signature on the representative's iPad using the iPad pen or your finger.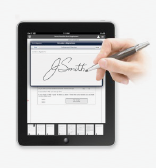 If you use your mobile phone to put your digital signature, you can put your graphic signature with your finger on the touchscreen.