As an administrator, it is within your purview to remove users from your environment. To delete a user, it is imperative that their account is completely empty. The delegation function can be utilized to achieve this, with further details outlined in the relevant article.
To delete an empty account, navigate to the user management section of your dashboard. To access this, click on your name (located in the top right corner) -> Admin -> User management. This will bring you to the corresponding page.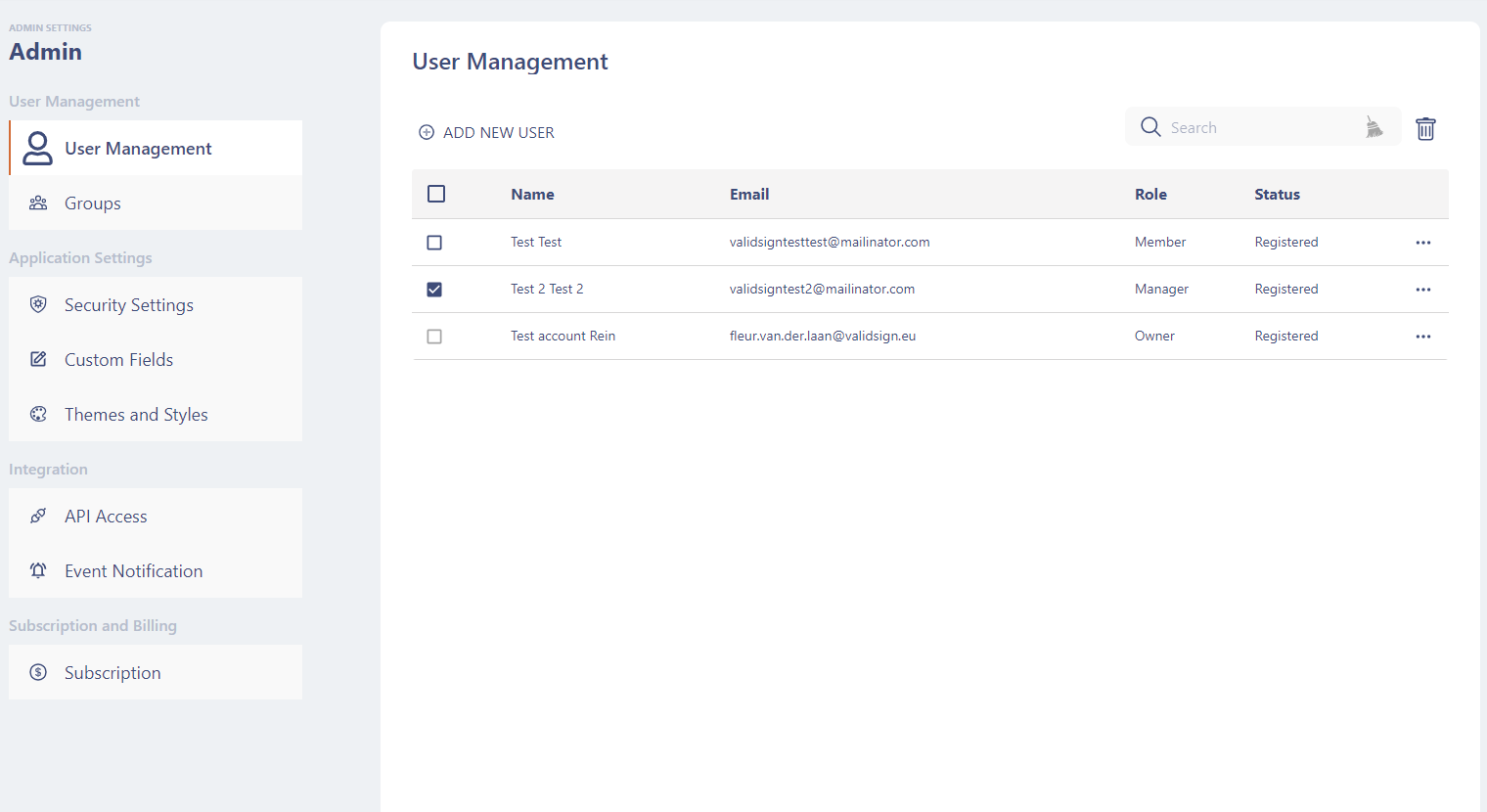 Select the user that you wish to delete, then click on the three dots situated next to their name (as depicted in the image above). A pop-up window will appear, from which you can select the option to delete the user.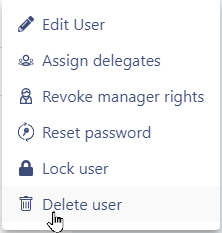 Select Delete user to remove the user.
The user is blocked instead of deleted
Please note that if the user is not deleted, but rather blocked, this likely indicates that there are still active transactions or layouts associated with their account. In this instance, the delegation function should be utilized to remove them. If you have any further questions, please do not hesitate to contact support@validsign.eu